About Sierra Pacific Fence, Inc.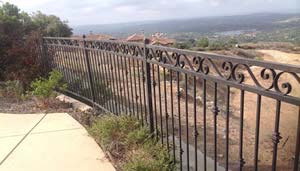 Sierra Pacific Fence, Inc is owned and operated by Steve Rodriguez. Since our founding in 2004, we have strongly believed in providing our customers with exceptional quality and affordability while maintaining outstanding professionalism.
Our philosophy is simple: "take care of the customer", and we carry that philosophy into everything we do. We take pride in the reputation we have cultivated over the years for accountability and reliability. We strive to give back to our community by providing employment opportunities to help our community thrive and prosper.
We are confident that our team will surpass customer expectations through our professionalism, positive attitude and attention to detail and we get a great sense of fulfillment from a job well done. We are sure our crew will meet or exceed the needs of your project and we're committed to providing you with better products and quality workmanship at affordable prices. Our goal is to build better, longer-lasting fences.
Sierra Pacific Fence, Inc is an accredited member of the Better Business Bureau and we've achieved an A+ rating. Currently structured as a California Subchapter S corporation, we're licensed through the State of California: license #832567, bonded and insured.
Whether you need a garden gate or a fence for a soccer field, Call Sierra Pacific Fence, Inc. at (760) 224-2770 today and you'll be glad you did.